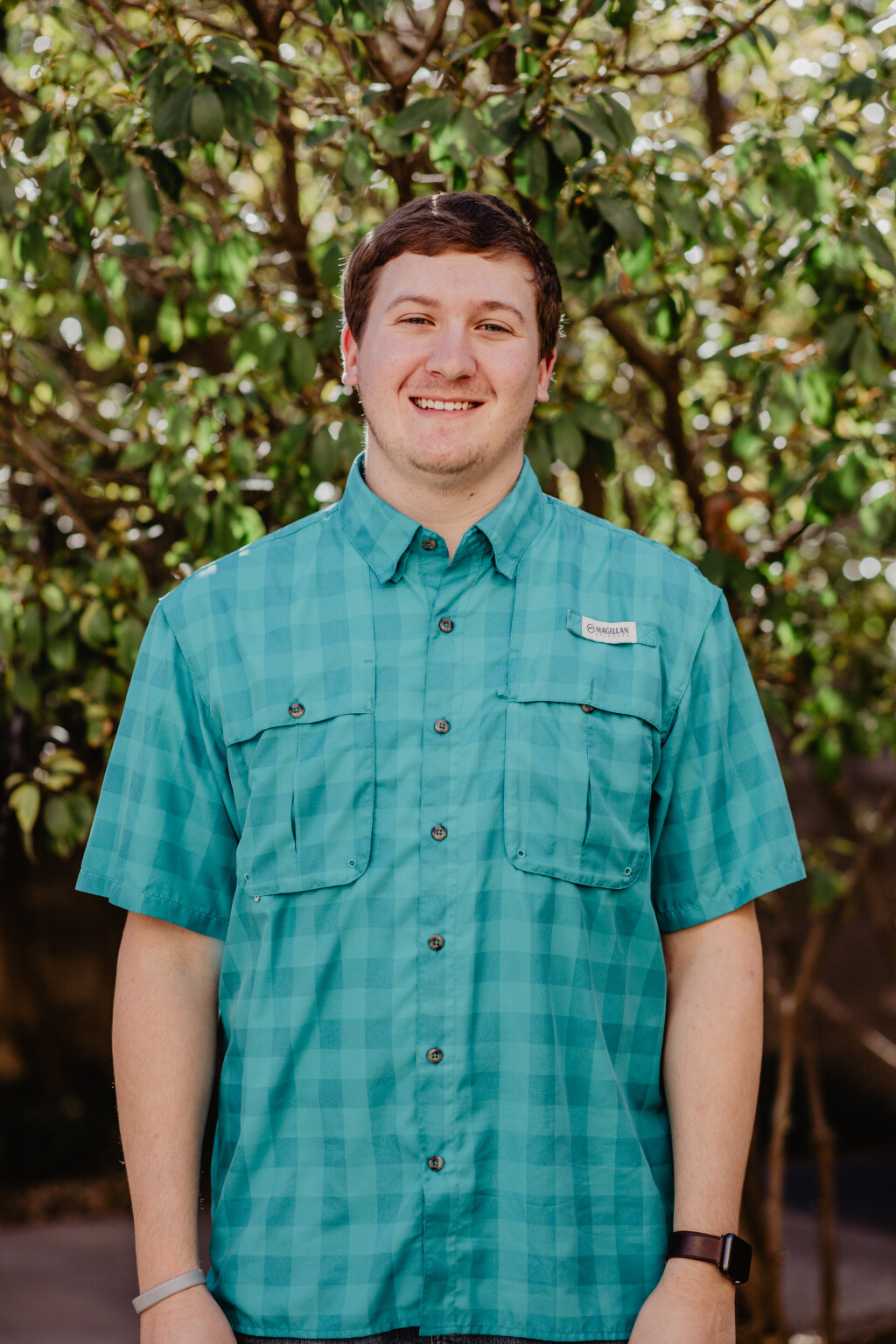 Stephen Minchew
Youth and Family Minister
Stephen Minchew was born and raised in Canyon, Texas. He graduated in 2017 from Lubbock Christian University with a B.A. in Youth and Family Ministry. He started as a full-time Youth Minister in 2017 at the 12th Street Church of Christ in Shallowater, Texas. He came to Green Lawn serving at the Youth and Family Minister in May of 2019.
Stephen met Lacy (Chappel) in the Praise Choir at LCU, and they married in 2019. Lacy works as a Foster Case Manager at the Texas Boys Ranch in Lubbock, Texas.
Stephen's favorite Scripture is Psalm 115:1. His hobbies include woodworking, camping, watching movies, grilling, traveling, and working on cars. Stephen and Lacy have a dog named Hawkeye. Stephen's favorite foods include steak and potatoes, Mexican foods, and anything else you can grill in the backyard.