Welcome To Green Lawn Church of Christ
We are a congregation of God's people who have placed our faith and life in Him, who press on with a desire to be Christ-like, and who hold a vision of His will for us in seeking God and serving others.
Times to Be Together
People start gathering a few minutes early for fellowship and coffee. No matter what question you might have just ask. Our greeters are there to help you get settled.
Sunday Assemblies - 8:00am, 10:30am

Sunday Bible Study - 9:15am

Tuesday Ladies Class - 10:00am

Wednesday Bible Study - 7:00pm

Small Groups, Bible study, and opportunities for service throughout the week
What to Expect
Biblical Teaching
Studying the Bible is vital because it not only instructs us intellectually, but also guides us spiritually. We believe it and accept it as God's Word to us, a Book that is alive and interprets our life experiences. Growing in the knowledge of God and His Word is a thrilling adventure.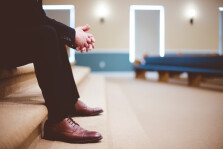 Assembling
We meet together regularly to focus our attention on God and on one another – giving Him our praise and honor, encouraging one another for our faith-walk, and receiving His blessing and inspiration. Each of these occasions is a special time of spiritual refreshment.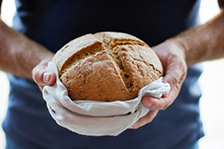 Community
Nothing quite compares to the joy of Christian fellowship. That's why we make it a priority to build lasting bonds between the members of our church family - bonds of concern and genuine commitment to one another. Best of all, the circle of care is ever-widening. We would love to include you, too.
WHAT IS YOUR NEXT STEP? Get connected to a group of believers who will help you draw closer to God through Jesus Christ. We'd love for you to make Green Lawn that place for you.