Prophets, Kings, and God's Kingdom (Part 1)
The LORD is with you when you are with him. If you seek him, he will be found by you, but if you forsake him, he will forsake you. (2 Chronicles 15:2)
The kings of Israel and Judah should have been God's representatives leading the people in the way of God's justice and righteousness. A few kings understood their relationship with the King and found blessing for themselves and the nation. More often than not, however, they led the people away from the worship of Yahweh God and turned instead to the detestable gods of the nations – to satisfy their ambition and quest of power. God would not lose His people without a fight. He sent prophets to call His people to repentance and back into His covenant of love.
Watch these videos as you read THE STORY this week.

Watch the complete video on 1 & 2 Chronicles at https://youtu.be/HR7xaHv3Ias

Watch the complete video on 1 & 2 Kings at https://youtu.be/bVFW3wbi9pk
"2 Chronicles At A Glance"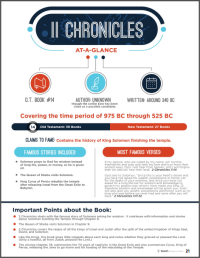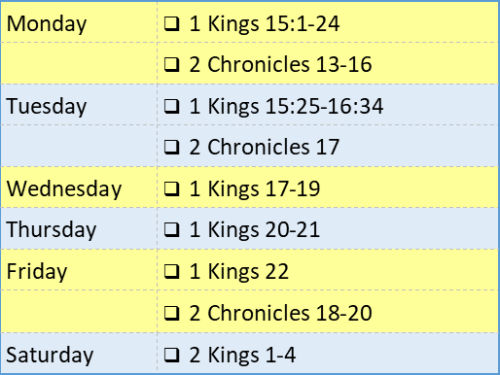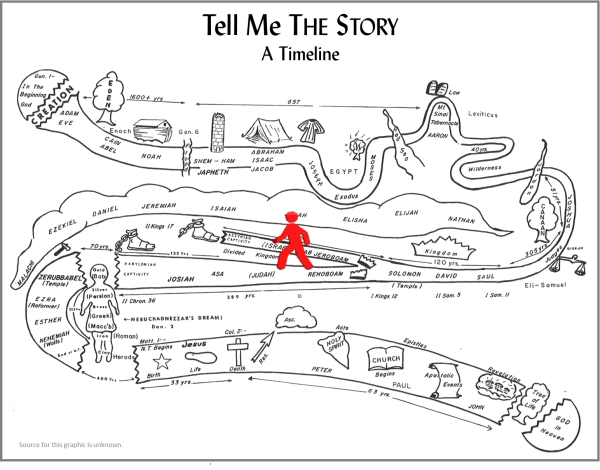 Timeline of Kings and Prophets