"They Will Know that I Am God" (Part 1)
The LORD is good to those whose hope is in him,
to the one who seeks him;
it is good to wait quietly for the salvation of the LORD.
(Lamentations 3:25-26)
God's activity in the human experience sometimes brings happiness and comfort, but there are times when His work results in distress and sorrow. God's work can be painful and produce anguish in a person's heart. This is especially true when God is responding to faithlessness and ungodliness in His creation. Go behind the scenes and you'll find that His work often hurts His own heart as well. But one thing is for certain: When God works, His purpose is always good, always brings hope, and always desires a better future for us with Him – for those who will seek Him.
Watch these videos as you read THE STORY this week.
"Lamentations At A Glance"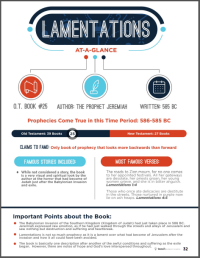 "Ezekiel At A Glance"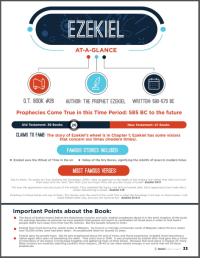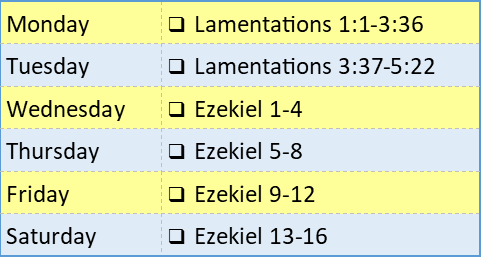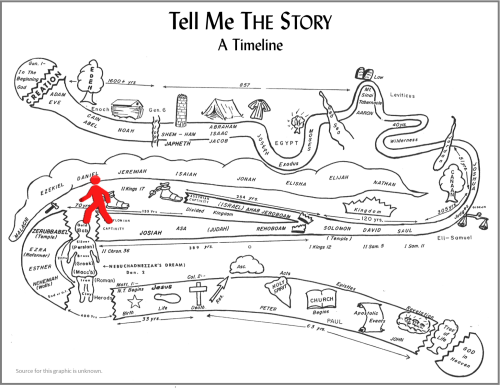 Timeline of Kings and Prophets