Finding One's Purpose with the King and His Kingdom
Salt is good, but if it loses its saltiness, how can it be made salty again?
(Luke 14:34)
"The Son of Man came to seek and to save the lost" (Lk 19:10). Jesus knew his purpose and he never strayed from it. Even at those times when he grew frustrated with his disciples, irritated at the religious leaders, or exhausted from all the crowds, Jesus remained targeted on his goal. The kingdom of God can do the same for us, giving us meaning and significance for life, and charting the course for finding it. What is your purpose? Do you know? Let the King show you in his kingdom.
Watch this video as you read THE STORY this week.
"Matthew At A Glance"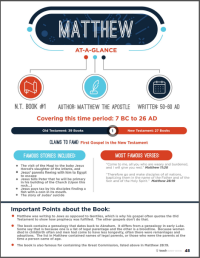 "Mark At A Glance"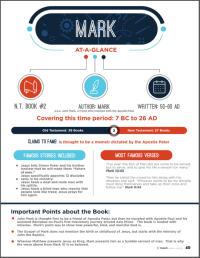 "Luke At A Glance"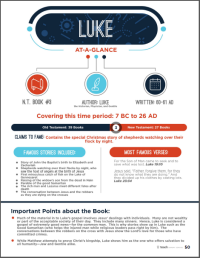 "John At A Glance"